CHOIR
St. Mathews Academy has a very active Choir. The Choir sings every morning at assembly and at our school events like Prize Day and the Installation of Prefects Ceremony. Our Choir is accompanied by students that play instruments. We have multiple violinists, guitarists and pianists.
---
SPORTS
We have a very active athletics department at St. Mathews Academy. We regularly host inter-house athletics in football, basketball, table-tennis and volleyball. We make sure that each child gets an opportunity to participate and excel at their sport. We occasionally have school teams that participate in inter-school athletic events from time-to-time.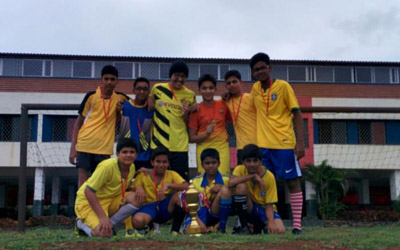 ---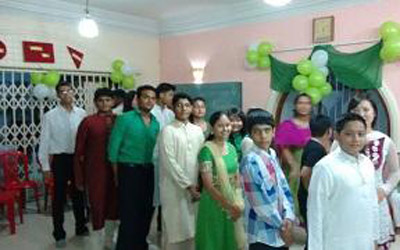 HOUSE SOCIALS
Students are divided into four houses- Mathew (Blue), Mark (Red), Luke (Green) and John (Yellow). Every year, house captains organize socials for their house members. These socials take place at our Salunke Vihar campus. House members spend the evening playing games, getting to know one another better and dancing. Attendees have to wear their house colors for their social!
---
KITE FLYING
To commemorate Makar Sankranti, a house-wise Kite Flying competition is held. Students take the field by storm to fly their kites. Students are supposed to bring kites of their house colors.
---
QUIZZES
Inter-house quizzes take place often at school. Students are tested on their general knowledge, current affairs knowledge as well as other subjects like literature, science and technology.
---
STUDY-CAMP
Study-Camp is also a tradition at St. Mathews Academy. Tenth and twelfth grade students spend a week living at our Salunke Vihar campus with Nanima and other teachers. This is done during the second term of school to teach students good study-habits that they can use during their study-leave before their board exams. Study-Camp also helps us complete our board-exam syllabus ahead of time and give us more review time to better prepare students.
---
MEDITATION
Every day after recess students spend ten minutes in meditation before returning to their classrooms for their second half periods. This helps calm students and give them a frame of mind conducive for learning.
---
HEALTH CHECKUPS
Every year we conduct health checkups for students to make sure they are healthy. We have pediatricians, dentists, and eye-specialists from Lawrence and Mayo come visit our campuses and conduct health checkups for all our students. Parents are then informed whether their child requires any additional medical attention post the checkup.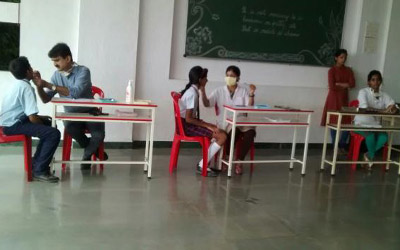 ---
LITTLE CHEFS
Students participate in our cooking competition in a battle of creativity and aesthetic. Each year students surpass our expectations and manage to put a new surprise on their plates. A recent activity at the school, it has gained much popularity amongst students and teachers alike.
---
NATURE WALKS
Students at our Urli Devachi campus often go for Nature Walks around the village to get to understand their surroundings better. As most students travel from the city for school, seeing open fields and animals on farms is a whole new world for them. Teachers also use this opportunity to teach students biology, horticulture, agricultural science and zoology.