SPORTS DAY
St. Mathews Academy has an annual Sports Day in which every student participates in inter-house and inter-class athletic events. The athletics is followed by section-wise Physical Training Displays. The evening is concluded by the Ishwar Vandana which is performed by every student of the school. Parents and relatives grace our annual Sports Day for a joy-filled evening of watching their child compete and perform.
---
PRIZE-DAY
Our annual Prize Day is a much awaited event that takes place towards the end of the school year. Many students receive awards and trophies for their stellar academic performance, leadership skills or all-round development. Parents and relatives grace this occasion with their presence.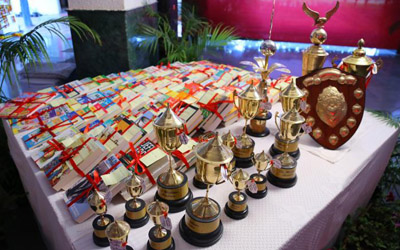 ---
ELOCUTION
Our Elocution Competitions is a set of annual events in which students compete amongst one and another in their section. Students prepare speeches, poetry and prose for the event. We host an English Elocution Competition as well as a Hindi Elocution Competition.
---
ANNUAL SCHOOL PICNIC
Every year students go on an annual School Picnic. The day is spent with fun-filled activities. Students indulge in a variety of games. After lunch students typically have a ball dancing. Events for the day are based upon what the venue offers. In the past, we have had magic shows, mehndi, pottery and rain-dances at varying venues.
---
INSTALLATION OF PREFECTS CEREMONY
The Installation of Prefects Ceremony is one of the first events that takes place at the school. The new leaders of the student body are elected, and then sworn in on the day of the ceremony. A very solemn occasion, it is part of tradition at St. Mathews Academy.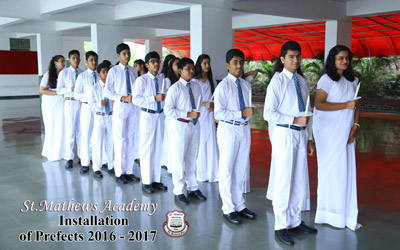 ---
FLAG HOISTING
To commemorate Independence Day and Republic Day students attend a Flag-Hoisting ceremony at our Salunke Vihar Campus. The event is concluded with students receiving a packet of sweets from "Nanima".
---
FAREWELL
The senior section of the school hosts a Farewell celebration for our graduating tenth and twelfth grades at our Urli Devachi campus. The event is an emotional one; Graduating students share their experiences at school and often tear up at the thought of actually graduating. Two graduating students are also crowned Mr. Mathew and Ms. Mathew based on popular vote.
---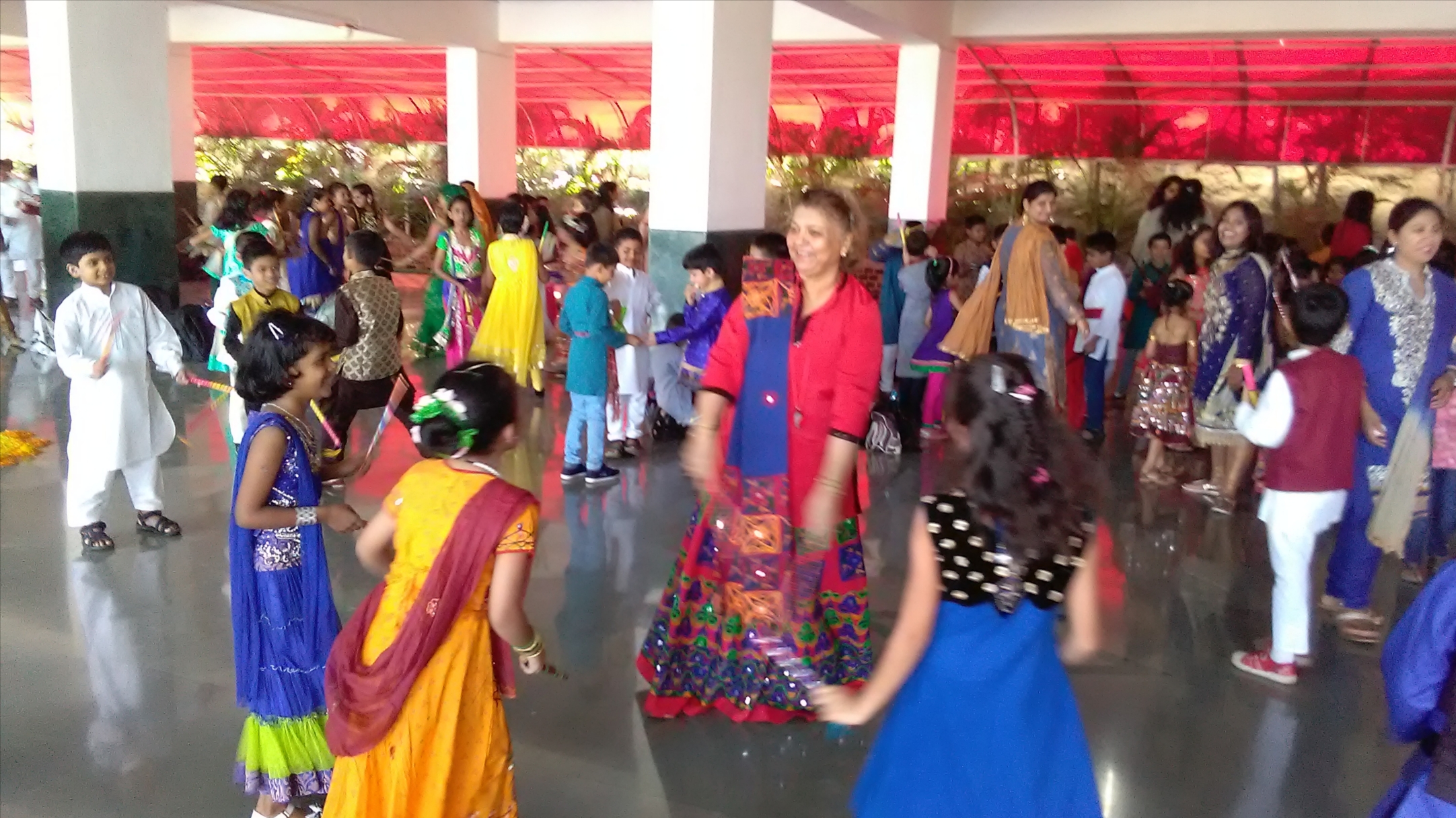 DANDIYA
The school organizes a Dandiya celebration at the Urli Devachi campus for students. We pride ourselves in imparting Indian cultural values onto our students. Students dress in ethnic wear for an evening of dance, joy and laughter.
---
CHRISTMAS CANTATA
Before the school adjourns for winter break, a Christmas Cantata is put up for students to understand the festival better. A long-held tradition at St. Mathews Academy, students participate in a Nativity play. A teacher also dresses up as Santa Claus to surprise the primary and middle school children!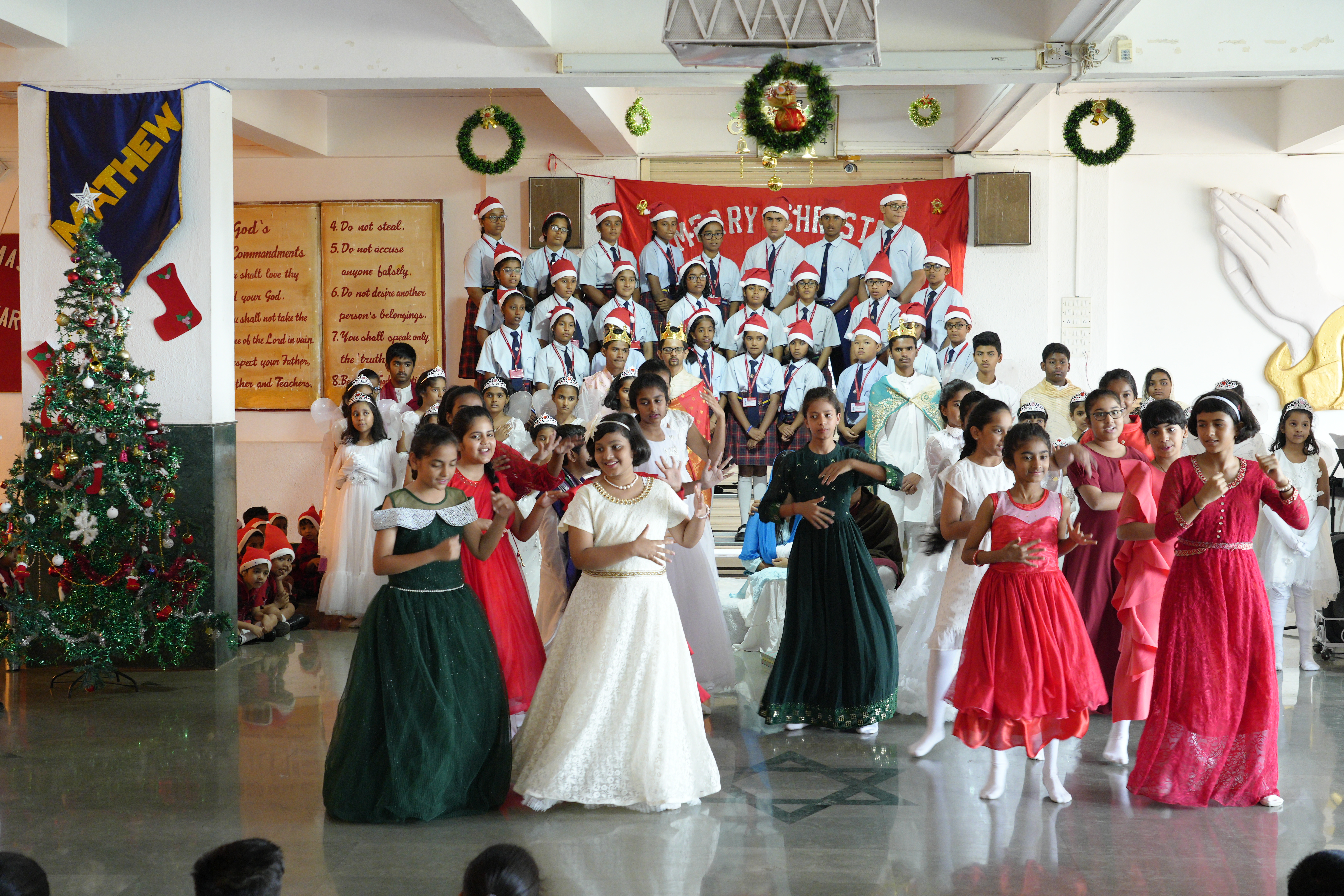 ---
FETE
Every year, students put on a Fete. Students indulge in games and activities. Stalls are manned by students itself to teach them the value of good work ethic and hard work. Through this, students literally learn on the job!
---
EXHIBITIONS
Towards the end of the school year, students put their theoretical knowledge into practical application and put on a series of exhibitions at our Salunke Vihar campus. Parents come to see the displays that students put up. The three-day series consists of a Science exhibition, Art and Craft exhibition and a Flower Display exhibition.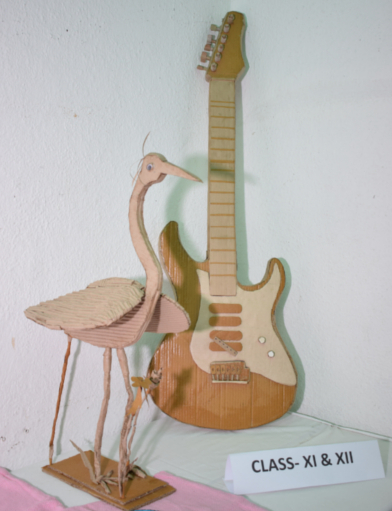 Art and Craft Exhibition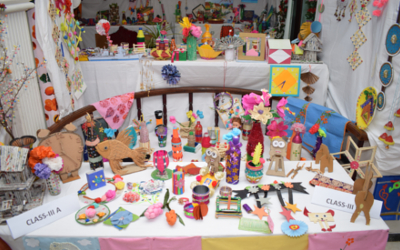 Art and Craft Exhibition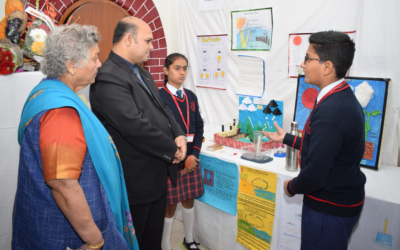 Science Exhibition
Flower Exhibition
Flower Exhibition
---
CHILDREN'S DAY CELEBRATIONS
It is part of the tradition at St. Mathews Academy.
Teachers put on dances, skits and other variety entertainment show for students. Nanima distributes sweets to the students before they go home too.
---
FOUNDER'S DAY CELEBRATIONS
Students take this day to display their love for Nanima. They give her bouquets of flowers, cut a cake and even organize assembly for the day! Other activities also take place throughout the course of the day. Nanima ends the day by distributing sweets to students before they leave school.
---
TEACHER'S DAY CELEBRATIONS
In honor of our beloved teachers, students put on a show of dances, skits and singing to celebrate Teacher's Day. Students also conduct a special assembly for their teachers. Staff versus Students basketball game is also held.
---
YOGA DAY CELEBRATION
t. Mathews Academy celebrated the International Yoga Day online with great fervour and enthusiasm. This was done by classes 5 to 10 only. The online celebration depicted the innumerable benefits of Yoga in a humans life.
---
ENVIRONMENTAL WEEK
St. Mathews Academy celebrated World Environment week