SPORTS FACILITIES
St. Mathews Academy believes in the all-round development of students. Our sports facilities feature a Football Field, Basketball Court, Handball and Volleyball Court. Along with out-door sports, we have facilities for Chess, Table-Tennis and Kho-Kho. We regularly have inter-house competitions for these sports that are thoroughly enjoyed by our student population. We regularly have school teams that participate in practice sessions and compete with other schools from time-to-time. We also have a playground section equipped with multiple types of swings and slides for younger students to enjoy themselves on.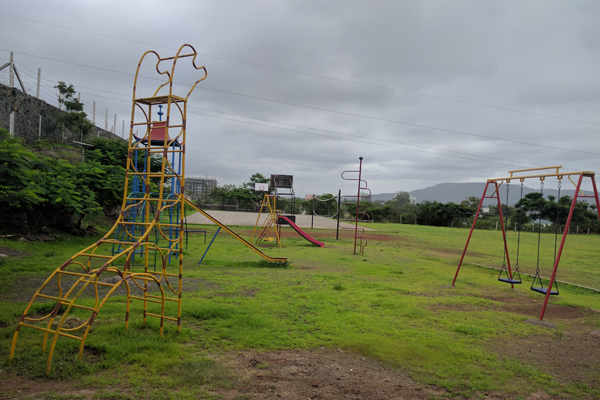 ---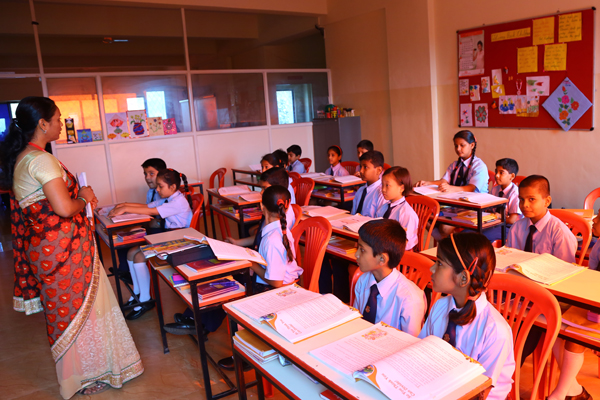 CLASS SIZES
At St. Mathews Academy, we live up to our mantra of "quality over quantity". We do not admit more than thirty-five students per division. Only grades one to eight have two divisions each; the rest have one each. We believe that this gives teachers an opportunity to get to know their students on a deeper level and assess them on an individual basis. This consequently helps us enhance each student's academic and overall growth. Knowing each student's weak areas help us help them overcome their difficulties and have a holistic educational experience.
---
SMART BOARDS
At St. Mathews Academy, we believe in learning through the tapping of all senses, not just reading, writing and memorization. Classrooms are staffed with Smart Boards to serve as a learning tool for students. There are subject-specific, as well as, grade-specific learning modules loaded on the Smart Boards that help students learn their material through newer, more engaging methods along with the traditional "chalk-board learning".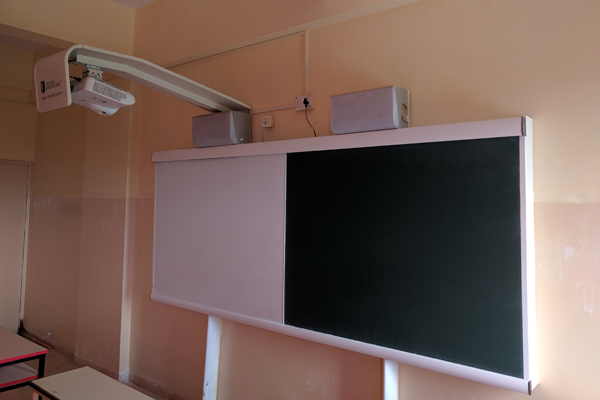 ---
SMA SCHOOLBOOK
St. Mathews Academy possesses its own online platform which is used by teachers to communicate to parents on a day-to-day basis regarding notices, events and other important information. Attendance is recorded on a daily basis on SMA Schoolbook. Teachers also post the day's home-work on SMA Schoolbook. Parents can reply to teachers' comments and create an open dialogue about their child's academic growth. Medical records and pictures from school events are also posted on SMA Schoolbook for parents to view and indirectly, participate in their child's academic career.
---
TRANSPORTATION
Our school guarantees each and every student bus transportation to get to-and-fro school. Our transportation staff's top priority is to ensure your child's safety and make sure they get to you safe and sound. They are extremely responsible and are in constant co-ordination with the school to ensure the safety of students.
---
PAYMENTS
All payments are digital. Net-Banking, Google Pay, Credit Card, with EMI facility are the options available for payment.